PACIFIC TERRACE ~ A JOURNEY BACK IN TIME

Pacific Terrace is a charming and picturesque neighborhood, in Klamath Falls, with shady tree-lined avenues, grass-covered islands and beautiful, old stately homes.
Primarily built in the 1930's era, it is a very desirable and sought-after area to live. This is a timeless neighborhood, with an air of elegance, where each home has a rich history, with an extraordinary past.

Several well-maintained parks are nestled in with trees, and are a nice complement to the character-rich abodes.
This gem of a neighborhood, also has access to geothermal heating and hot water, which saves on the expensive cost of heat in the winter. Centrally located on Pacific Terrace is Roosevelt Elementary School, the highest rated in all of Klamath County!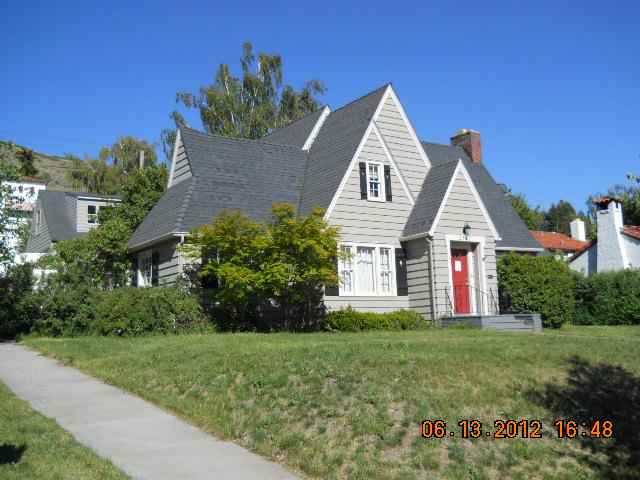 This lovingly crafted and charming home (shown above) is presently available for sale on Pacific Terrace, as of 7/2/12. It is a foreclosure, built in 1929, with 4 bedrooms and 3 bathrooms and 1929 square feet. It will not be on the market long, with a price of $199,900. If you would like to have a tour of this home, or any other homes in the Pacific Terrace neighborhood, please call Karen Foster at 541.892.0270. I chose to live in this beautiful neighborhood, and know it well...